Amazon unveiled their much anticipated  32GB Fire Phone this week. If you asked Amazon what are the key features of the Fire they would tell you:
Beautiful industrial design
Dynamic Perspective
Firefly Button
Mayday
Free unlimited photo storage
Small Touches
Amazon exclusive features
Amazon's content ecosystem
AT&T's 4G LTE network
Out of all of these key features the most exciting would have to be the Firefly button. Firefly is basically a Shazam for everything, and it makes perfect sense for an Amazon phone to debut this feature. Firefly will not only allow is users the to identify a song, movie, television show, and many more objects by listening or snapping a picture, it will then allow them to purchase said item instantly.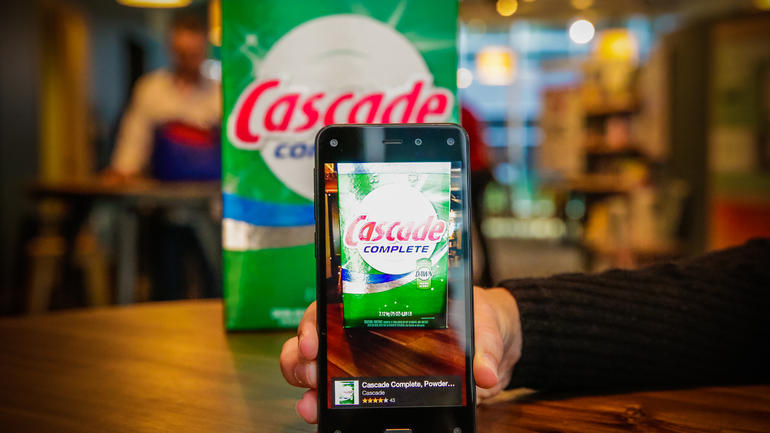 One feature that Amazon showed off which the jury is still deliberating on is it 's 3D capabilities; many have been quick to deem this gimmicky but either way it is interesting. the 3D imaging is done through the use of 4 cameras on the front of the phone that can track your face and its movements to have images move with you. The most exciting aspect of The Fire Phone's 3D is that Amazon will allow third-party developers access to the 4 cameras to develop their own apps and games that can properly utilize this technology.
The first peek of The Fire Phone has stirred up quite a buzz, but if you are using any other cell provider besides AT&T don't get your hopes up… Amazon has an exclusive arrangement with them.  If you really want Amazon's first go at a cell phone, its planned release date is July 25th. Place your preorder here.
Follow James on Twitter for more great tech and marketing insights. You can also keep up with James on his Facebook, on Google+, or Linkedin.