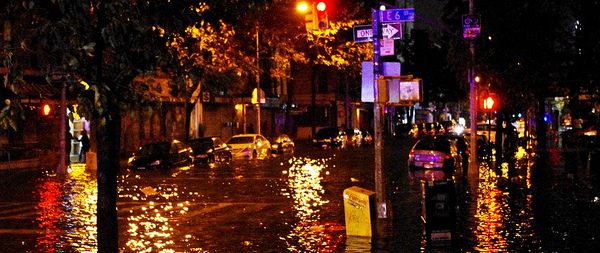 Millions of people are still without electricity after Hurricane Sandy slammed into the Northeast last week. To make matters worse, the Nor'easter storm has dumped as much as 10 inches of snow in the last two days on much of the same area. It's certainly been a devastating two weeks for our friends on the East coast.
In a somewhat unusual move for Apple, 9to5Mac published an email from Tim Cook to employees this morning letting them know that Apple is making a $2.5 million donation to the American Red Cross to help with relief efforts in the wake of Hurricane Sandy. It's no secret that Apple has long-faced criticism for its lack of charitable donations, so this is absolutely a welcome step forward.
Here's the message from Cook:
A message about Hurricane Sandy relief.

Team:

For the past week, our thoughts have been with those affected by Hurricane Sandy and its aftermath. And Apple employees and customers the world over have raised millions of dollars towards the relief effort so far. But can always do more.

That's why, on behalf of all our employees, Apple is making a donation of $2.5 million to the American Red Cross to benefit Hurricane Sandy relief. We hope this contribution will help families, businesses, and communities recover and rebuild.

Tim Cook

November 8, 2012
—–
You should follow Mike on Twitter for more great tech insights and good conversation. If Twitter isn't your thing, fear not, you can always keep up with Mike on his personal blog as well at: www.MikeBeauchamp.me or on Facebook.
—–
[Source: 9to5Mac]