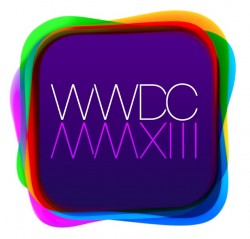 Ah, it comes but once a year. No, I'm not talking about Christmas, but for some Apple fans, it might as well be. The event in question is Apple's annual World Wide Developer Conference, but more specifically, the keynote that kicks it all off. The date of the keynote has been confirmed as Monday, June 10th, 2013 which is the first day of the conference.
At the keynote, Apple historically has unveiled new versions of their mobile and desktop operating systems to not only a crowd of developers, but to the awaiting media as well. In the past, many of Apple's executives have presented at the keynote with the CEO, in this case, Tim Cook, being the ring leader.
This WWDC is of especial interest to those who follow Apple news as it is rumored that Apple's famous mobile operating system, iOS will be receiving a very substantial design overall under the direction of Jony Ive, Apple's long time head of industrial design. Ive was recently named head over all design (hardware and software) after the departure of Scott Forestall, former vice president of iOS software.
Will there be any other surprises at WWDC? A new iPhone? iPad Mini? Apple TV? You never know at events like this, but odds are that the main focus will be on the software.
What would you like to see announced at the conference? Tweet us: @ZAGGdaily