At Best Buy you can Trade in your  iPhones for either a Best Buy gift card–for which you'll get a lot more money–or a check. The Best part of their Trade in Program is Best Buy has several trade-in Center locations that you can walk into and  trade it in on the spot. If you aren't close to a trade-in center, you can print a prepaid shipping label and ship it off. The best part?  The phone doesn't even have to be purchased at Best Buy.
The online estimate forum is easy to use.  It asks 5 simple questions then offers a estimate right there.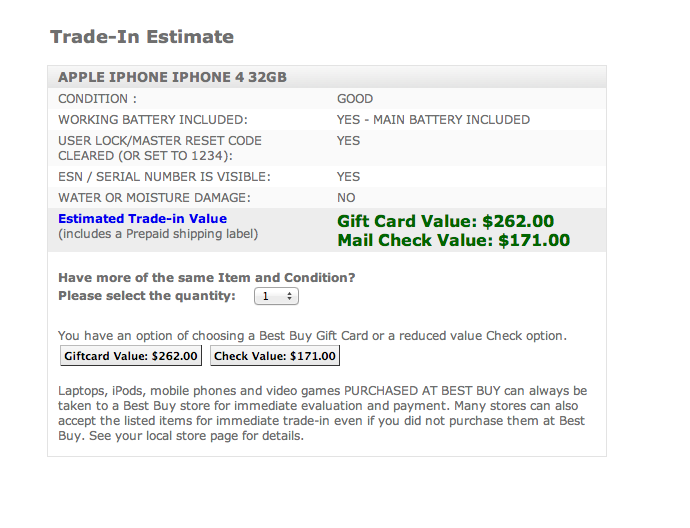 If you are looking for a quick hassle free way to sell your used iPhone before the new one arrives (this Friday) then Check out Best Buy!