Fans of Apple's iPhone lineup have been pining for 4G data speeds for years. Many predicted that 2011 would be the year of the iPhone 4G, with Apple bringing the high speed data service to the handheld device. However, due to battery concerns, Apple announced the iPhone 4S sans LTE support.
But AT&T users had reason to gloat. The iPhone 4S supports AT&T's much faster HSPA 14.4, offering speeds nearly twice what the previous generation of the iPhone could muster, and double the offerings from Sprint and Verizon.
So is it really faster?
PC Magazine's testing showed real-world speed boosts on AT&Ts network. The iPhone 4S downloaded between 3-4Mbps in good network conditions, while Sprint and Verizon iPhones averaged between 480kbps and 700 kbps, peaking at 2.5Mbps.
So the iPhone 4S is legitimately faster on the AT&T network, and AT&T has decided to milk that advantage for all it's worth by labeling the AT&T iPhone 4S as a 4G enabled phone. 'We're the only carrier to support 4G on the iPhone!' is a marketing department's dream. But there was only one problem, the iPhone specifically says 3G data in the top part of the screen (see image).
All of that changed with Apple's most recent iOS 5.1 update. If you use the iPhone 4S on AT&T and have HSPA 14.4 coverage, your iPhone will now say 4G in the corner.
Did the iPhone 4S get upgraded to 4G?
No, it didn't. There is not a 4G compatible radio in the iPhone 4S, so it would be impossible to just flip a switch to enable 4G capability. The data speed is no faster than it was pre-iOS 5.1, it has merely been rebranded to show users when they are covered by AT&T's faster 3G service.
Confusing at best, insulting and outright dishonest at worst
Apple has proven to be a strong force against carriers who would take control over the iPhone user experience. But they dropped the ball on this one. Allowing the AT&T iPhone 4S to display a 4G logo when the phone does not even have a 4G radio is confusing at best, and insulting and outright dishonest at worst. Caving to AT&Ts request to change the logo runs counter to many of the initiatives that Apple has taken to remove the carrier control over the user experience on smartphones, and is one of the biggest disappointments coming from Cupertino in recent years.
I hope to see a turnabout in a future update, but worry that AT&T's toe in the door may be the first sign of continued carrier control over smartphones and tablets. What do you think? Were you confused when your iPhone suddenly became '4G enabled' after updating? Did Apple drop the ball on this? Sound off in the comments or hit me up on Twitter (@calebhicks).
Image source: PC Mag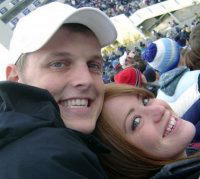 Caleb Hicks
Caleb is a teacher, entrepreneur, and tech enthusiast. He teaches kids (and his Mom) how to use computers for fun and profit. He likes to predict Apple announcements, he makes fun of people who have stupid reasons not to buy the new iPad but admits there are some great ones. He loves to talk tech, gadgets, and Apple on Twitter (@calebhicks), but not Facebook.