PaperKarma, founded by Seattle software developers Brendan Ribera and Sean Mortazavi, made a splash last month with their new mobile app touting the mantra 'Kill Junk Mail, Save Trees'. The app is dead simple: snap a picture of your junk mail, and PaperKarma ensures that you don't get any more of it.
With annual estimated junk mail soaring over 850 pieces of mail each year, this is a useful tool for nearly everyone in the United States.
We've spent the past year building up a huge database of U.S. companies that send mail (of) all types. For each company, we've figured out who the privacy officer is, or who in customer service manages their so called 'customer suppression list.' So based on that we send the unsubscribe requests and thanks to FTC rules, they're required to comply.
After you take the picture of your junk mail, it gets uploaded to PaperKarma, who then contacts the sender directly to get you taken off of any mailing lists they may have. In the end, you get less mail, filter through less junk, and save some trees.
In just one day I was able to unsubscribe from four different mailers using the app. I was not able to unsubscribe from one local newsletter that was (understandably) not in PaperKarma's database. All in all, if I can get rid of 80% of my junk mail, I'll be a happy user.
Where can I get it?
Perhaps the best part of the app is that it works on iOS, Android, and even Windows Phone, so you can battle the mailbox bulge with any modern smartphone (sorry Blackberry users).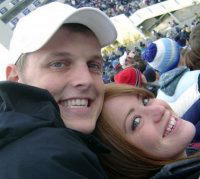 Caleb Hicks
Caleb is a teacher, entrepreneur, and tech enthusiast. He teaches kids (and his Mom) how to use computers for fun and profit. He loves to talk tech, gadgets, and Apple on Twitter (@calebhicks). Check out more posts by Caleb on his Author Page.