One subtle change in iOS 7 is the thickness of text. Apple has changed the system font (and even the font of 'iPhone' on the back of the iPhone 5s and iPhone 5c) to a lighter, thinner version of Helvetica, the font they've used since the beginning of iPhone OS. While subtle, the change is noticeable, especially if you're coming right from iOS 6. The good news is, it's an easy fix if you want the thicker, bolder fonts back.
1. Go to Settings > General > Accessibility
2. Toggle the "Bold Text" switch to 'On' and click 'Continue' to reboot your phone.
Here are a couple before and after screenshots.
Note: I also turned on "Increase Contrast" in the accessibility menu.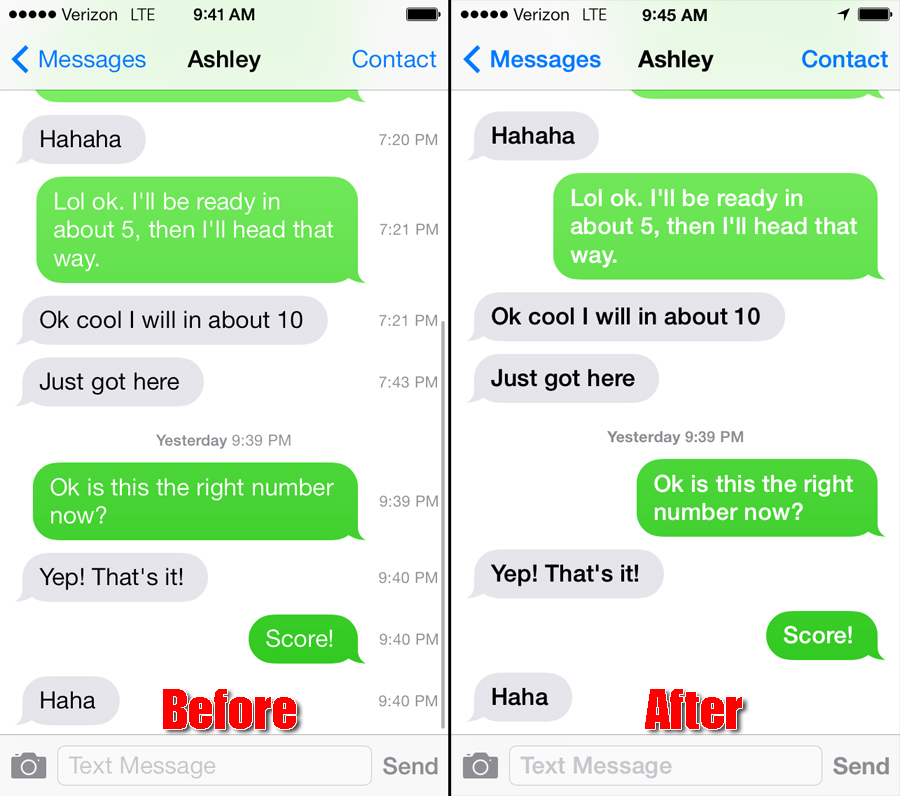 In the second screenshot, look down at the Dock — you can see the color  changed from a neon blue to a flatter, darker blue. That's the result of the "Increase Contrast" setting, which you'll see in other places throughout the OS as well.
—–
You should follow Mike on Twitter for more great tech insights and good conversation. Be sure to say hello! You can also keep up with Mike on his personal blog: MikeBeauchamp.me, on Facebook, or on Google+.