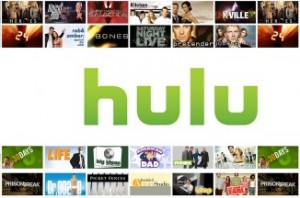 Hulu and Viacom have recently made a deal in which consumers will be able to watch TV easier, without having to get the traditional cable package.
These companies are following the example of Comcast and Time Warner who have recently made an agreement to expand "TV Everywhere" onto the web. This will allow customers the ability to watch more broadcast TV shows online from networks like TNT, TBS, CNN, and truTV.
The biggest news regarding Hulu and Viacom's deal is that The Daily Show and The Colbert Report will be coming back to Hulu.com and Hulu Plus and will be available the morning after their original airdate. Viacom originally pulled the two shows from Hulu due to disagreement on financial terms.
The deal will not only allow these two shows to be watched on Hulu.com, but other Viacom shows will be featured as well. Users will now be able to watch shows like "Teen Mom 2," "Hot in Cleveland," and "Jersey Shore."
Hulu Plus subscribers pay $7.99 a month to have access to a broader selection to TV shows, as well as having access to older Viacom programming (like Reno 911) and multiple older seasons of shows.
Jason Kilar, Hulu's CEO, said this about the new deal:
"Consumers want TV to be more convenient for them. People want programs to start at a time that is convenient for their schedules, not at a time dictated to them. Consumption of original TV episodes will eventually mirror theatrical movie attendance: big opening Friday nights, but more consumption will be in the days and weeks afterward."
Theses past two deals that have gone down recently are definitely paving the way for a new standard of TV viewing. Hulu and Viacom are now making it easier for users to view their favorite TV shows anywhere they want; whether it be our cellphones, laptops, or tablets, we can make TV fit our schedule. Not the other way around. I wonder how regular cable is going to compete…
Source: Adage.com, Hulu.com
Image Source: topnewsnet.com