Today, Instagram released an update to conform to Apple's iOS 7 look. To make it feel more "at home on your phone" Instagram has streamlined their design to make images larger and content really stand out. About the update, Instagram says,
With the introduction of iOS 7 and its emphasis on clarity, we were excited to rebuild the look and feel of Instagram in a way that would bring these principles together and let the moments this community captures and shares shine.
Here are some side-by-sides I put together to show you the step up changes that have been made.
In Feed view
Each photo is pulled out to the edges making them slightly larger.
Not much, if anything, has changed with the type face.
The buttons along the bottom have been flattened to match the iOS 7 style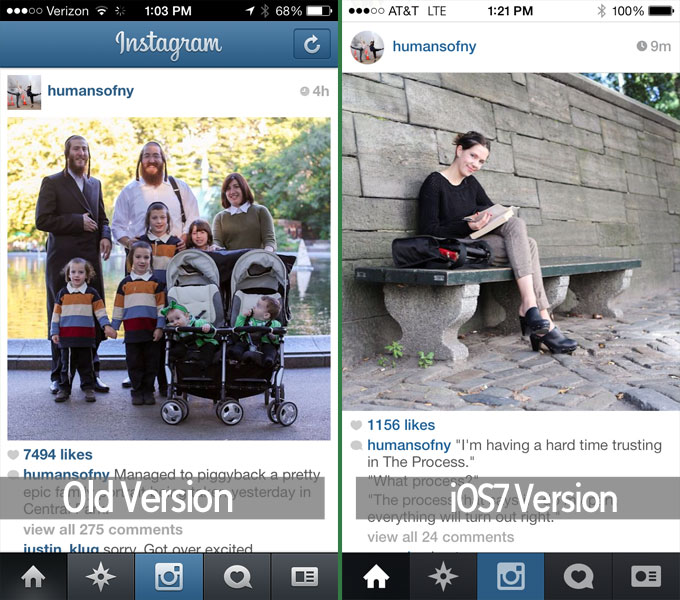 In home view
The header with username has been made white with the settings gear (button) updated.
The lines that separate posts, users, and following, as well as profile information have been removed.
The layout has been flattened, removing the gray background from the UI.
Each photo in grid view has been made slightly larger.
The most noticeable change? The avatar is now round instead of square
I was surprised to see they didn't update the app icon it's self. It's still the 3D, rounded look I figured was becoming a thing of the past. I think it's a pretty clean update, all in all. Check out Instagram's blog post on the update here.