Get out your USB cables and fire up the iTunes machine, folks — Apple has an update waiting for you. In iOS 7.1.2, you'll find the following changes:
Improves iBeacon connectivity and stability

Fixes a bug with data transfer for some 3rd party accessories, including bar code scanners

Corrects an issue with data protection class of Mail attachments
The update is a mere 32.3 MB download, so you can also download and install it over the air without actually having to plug in to your computer. For additional information on iOS 7.1.2 update, visit Apple Support.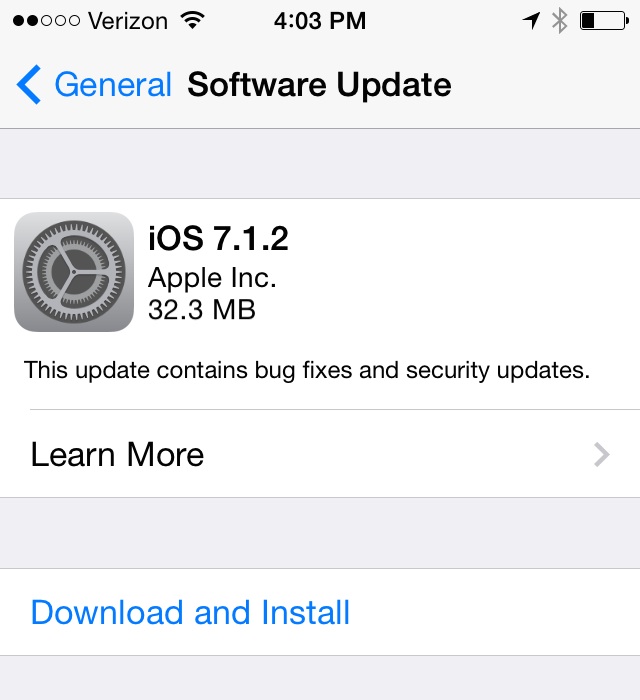 —–
You should follow Mike on Twitter for more great tech insights and good conversation. Be sure to say hello! You can also keep up with Mike on Facebook, or on Google+.