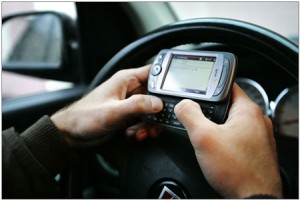 A new joint effort between wireless carriers in the United States and the federal government will put critical information in the hands of people during times of emergencies, and it could be a really great thing.
According to Phonescoop.com, later this month the government will launch a new service called Wireless Emergency Alerts. With the program, at the prompting of government agencies, wireless carriers will be able to geo-target emergency alert text messages to certain areas on their network. Potential warnings could include information about severe weather such as blizzards, high winds, hurricanes, tornadoes, and flash floods. The service also reportedly will be available to send out information about AMBER alerts, as well as special alerts at the discretion of the president. Phonescoop reports that users will have the option of opting out of AMBER and weather alerts, but will not be able to opt out of presidential alerts.

If the WEA works as intended, it should be a pretty genius system that will be very appropriate for the level of technology we're at as a society. The implications of delivering AMBER alerts to a specific geographic area alone should make this service well worth it. Previous alert systems that sent AMBER alerts and other emergency information to cell phones based on the area which the phones were registered could never be fully effective, as people travel. If an AMBER alert could be delivered to thousands of people in the immediate geographic area where a child was reported missing, for example, you have to believe police searches would be significantly aided.