When the iPad was first announced, many were disappointed that the 10″ tablet wasn't able to run Apple's full OS X operating system. While sales numbers would indicate that few remain disappointed, there is an option for those looking to pack a bigger punch in their tablet computer – the ModBook Pro.
Take the guts of the new 13.3″ MacBook Pro, add a Wacom digitizer and tablet enclosure, and you've got your ModBook Pro tablet.
The result is a sleek tablet computer run by a powerful Mac base system, with a highly sensitive pen interface and a natural drawing surface, all fused into one device you can take with you and use anywhere.
The ModBook Pro packs the power of the MacBook Pro into a tablet form factor, and is geared towards 'mobile creatives' who want to do serious photo, design, or artwork on-the-go. You get a 2.5 GHz dual core i5 Intel processor, up to 16GB of RAM, flexible hard drive space, a DVD burner, Ethernet, Firewire, USB 3.0 and Thunderbolt.
Pricing details have not yet been announced, but you can be sure that it will not be cheap. You can sign up for updates. The company hopes to launch the ModBook Pro this Fall.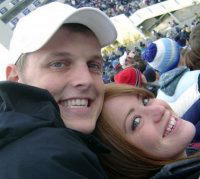 Caleb Hicks
Caleb is a teacher, entrepreneur, and tech enthusiast. He teaches kids (and his Mom) how to use computers for fun and profit. He loves to talk tech, gadgets, and Apple on Twitter (@calebhicks). Check out more posts by Caleb on his Author Page.