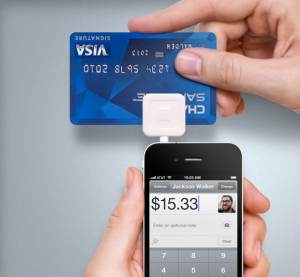 Want to make a payment or donation to a political candidate, but not worry about phoning in or sending a check? The Presidential Campaign of 2012 will be easier than ever to donate to, and the mobile payment system Square will be a key player in this race.
Square uses a small card reader accessory that plugs into the headphone jack of an iPhone, iPad or Android phone, and works with the companion Square app to accept payments from credit cards. To comply with the Federal Election Commission's regulations, payment apps need to collect the name, address, city, state, ZIP code, occupation and employer of the contributor, along with contribution amount and collection date.
This week, both the Barack Obama and Mitt Romney camps announced that they will be adopting Square as a tool for grass-roots campaign fundraising. A spokeswoman for Obama's campaign said, "Squares are being sent to our campaign offices across the country." The Obama re-election committee is also looking release its own app that would let any Obama supporter collect donations. These donations would go directly to the campaign, and if this plan works, it could help campaigns bring in countless micro-donations.
Mitt Romney's campaign similarly announced this week that they will be trialing the Square payment system, and will likely develop their own Romney-themed Square app. They conducted  beta testing of the Square app and accessory during Tuesday night's Florida primary election.