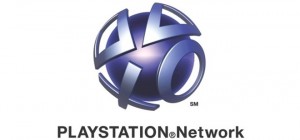 Sony's PlayStation Network is on its tenth day of outage after being hit by a malicious hacker (or hackers). The network reportedly went down on Wednesday night, April 20th with no real date from Sony as to when the system would be up and operating again. The PlayStation Network houses online multiplayer gaming for the company's popular PlayStation 3 and PlayStation Portable platforms as well as serves as a digital media delivery service to the masses through Qriocity and other services.
The hack is being called one of the biggest data breaches in history and has a lot of people worried. Sony announced officially on their PlayStation Blog the following:
"…we believe that an unauthorized person has obtained the following information that you provided: name, address (city, state, zip), country, email address, birthdate, PlayStation Network/Qriocity password and login, and handle/PSN online ID. It is also possible that your profile data, including purchase history and billing address (city, state, zip), and your PlayStation Network/Qriocity password security answers may have been obtained…While there is no evidence at this time that credit card data was taken, we cannot rule out the possibility…"
Bad news for sure. So who exactly is this "unauthorized person"? Well, at this point, no one seems to know for sure, but theDepartment of Homeland Security, FBI and even Congress are on the case as well as wanting some answers from Sony itself. In the meantime though, many users are still left without their PlayStation Network and have begun to murmor, asking what Sony is going to do to make up to them the extended outage.
Have you been affected by the outage? Should Sony offer some sort of compensation? Sound off in the comments…
Source & Image Source: Wired.com