A recent study out of the UK shows some interesting results. In a group of 1,000 smartphone users, those who own an iPhone completed the test faster than those who own phones made by Samsung, HTC, Nokia, Google Nexus, and BlackBerry. iPhone owners completed the test, on average, in 94 seconds, while Android users averaged 102 seconds. BlackBerry users fell far behind, taking 118 seconds to finish.
The exercise, called The Test of Wits, quizzed users on three distinct types of questions: problem solving skills, pattern recognition, and code cracking.
How do you feel about the results? Let us know in the comments. You can read more about the study at the source link below.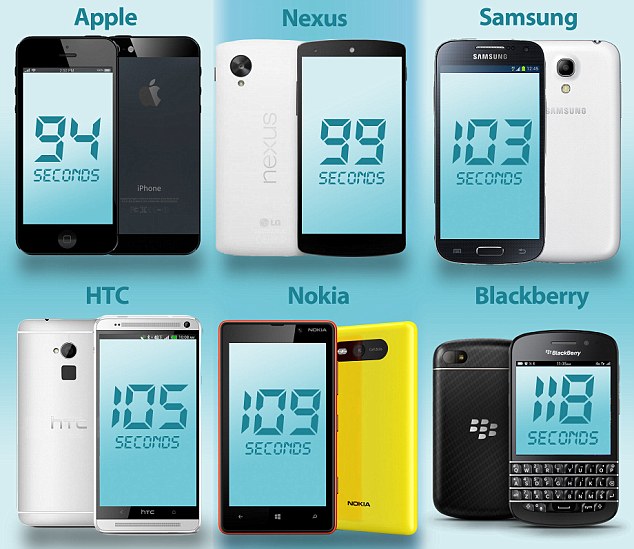 [Source: Daily Mail]
—–
You should follow Mike on Twitter for more great tech insights and good conversation. Be sure to say hello! You can also keep up with Mike on his personal blog: MikeBeauchamp.me, on Facebook, or on Google+.