Nokia has been working hard to promote it's flagship Windows Phone lineup. Their latest move may be good news for Nokia, but may signal trouble for the Windows Phone platform as a whole.
Nokia announced that they have procured deals with some app makers that will guarantee that some apps will be available exclusively for the Lumia lineup "for a limited time".
These deals are with major app projects including ESPN, Groupon, and the official PGA tour app. The exclusivity deals range from six months to one year. In exchange, Nokia is offering cash considerations as well as development work to help bring the apps to Windows Phone 7.
Good News for Microsoft
Nokia's work is bringing some premier applications to the platform, which will certainly reflect in increased sales of the Microsoft mobile operating system. Nokia, so far, has been Microsoft's greatest ally in designing and releasing Windows phones, so they are happy with the additional support in getting developers on board.
The Bad News: Fragmentation
This is a different type of fragmentation than what Android faces right now, and likely less detrimental to the platform. But by acquiring exclusive access to apps, even for a limited time, will leave some consumers with a limited Windows Phone experience. When two friends go over the great apps available for their phones, and one cannot download ESPN's mobile app because his phone isn't a Lumia, that user leaves with a bad taste in his mouth.
Just because this is a minor issue of fragmentation does not mean that Windows Phone users may not be facing a larger issue. There are reports that Windows 8 will cut off earlier versions of the mobile operating system, including any phone that currently runs Windows Phone 7. This has not been confirmed, but may be of concern when it does happen.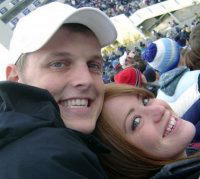 Caleb Hicks
Caleb is a teacher, entrepreneur, and tech enthusiast. He teaches kids (and his Mom) how to use computers for fun and profit. He loves to talk tech, gadgets, and Apple on Twitter (@calebhicks). Check out more posts by Caleb on his Author Page.