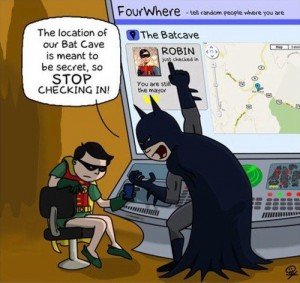 So you have checked into Foursquare and challenged your friends in check-in points game. For the first week it is fun and entertaining until you completely forget the app even exists. Google has created a Leaderboard of its own and will help you easily keep your check-ins up to date and private.
The Leaderboard function came as an update to Google Maps. You can check in from the Latitude user interface. After you check-in it will give you a rank at that location and a overall points for the week between your Google+ circles.
One benefit of using Google's service when you check-in is that you can control who can see your check-in. You can choose to share it with no one or you choose which circle that you share it with.
I have found that the easiest way to keep your check-in points up is to turn on auto check-ins in locations that you visit daily. The only downside of auto check-ins is that you are required to share it with your friends circle. If you don't want to spam your friends feeds you can set it up to remind you to check-in when you go to specific locations. You can even have it remind you to check-in when you get home if you feel so inclined.
If you want to challenge me in the Leaderboard race, feel free to follow me on Google+.
Image Source: Office Forward, Engadget